Lena Søndergaard engages a video call with 'Venu & Allico Arms and Armors'
"God eftermiddag.
My company has recently developed a new armour weave - and we found it most effective as a combat vest for personnel.
Directly, it will stop most bullets and laser weaponry that an enemy soldier is capable of carrying by themselves. As you are surely aware, armour that is effective against both lasers and conventional firearms is hard to come by. Our design is quite effective."
An image flashes onto the screen.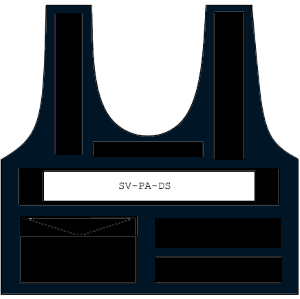 "This is what the armour looks like, on the outside. We can speak more about the composition of the armour should you accept, and buy the rights of production from us.
In the meantime, here's footage of the testing of a prototype."
A video comes up, and a range of weapons are tested on the armour. Usually, a bullet can cause serious harm to the victim, at these close ranges. But these particular vests are able to protect the wearer from this physical damage from the force of the bullets.
The small lasers are seen reflecting off the armour for several shots. If shot multiple times in the same place, it will, of course, overcome the armour. But by then the shooter should be dead, providing the soldier took the opportunity to fire back.
"We will give you production rights, and you may sell the design to anyone you choose. We simply ask for a modest 10% of the profit for each sale."